We are looking for Registered Nurses for full time and part time positions, so if you are an experienced RN with a current APC and the right to work in New Zealand we would welcome your applications.
We are expanding our services and also looking for qualified and experienced Clinical Assistants, preferably with NZ Certificate in Health Assistance Level 3 or Level 4 and who are experienced in caring for people living with dementia. We also welcome people with relevant support and trade skills such as maintenance, gardening, painting, cleaning and catering.
We offer excellent remuneration and an outstanding ongoing education programme.
Please send an email with a covering letter and your CV.
Lee Keegan
Human Resources Manager
(09) 585 4017
Success Stories At St Andrew's Village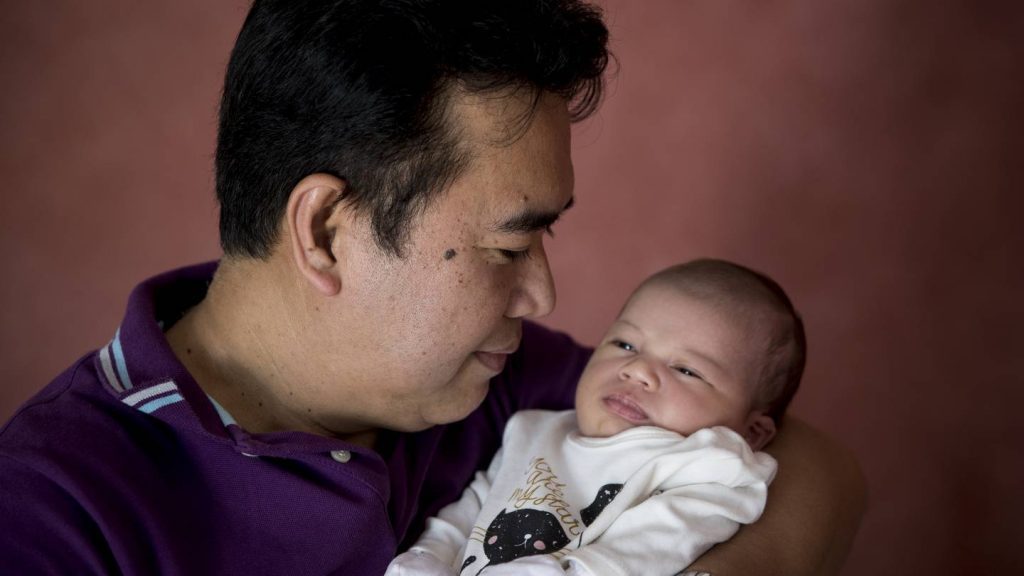 Ed Budomo
Ed Budomo joined St Andrew's 15 years ago as a Clinical Assistant when he migrated from the Philippines. Ed holds the role of Support Services Coordinator responsible for the procurement, distribution and management of all the Village's supplies and equipment. He also works as a Senior Clinical Assistant in Hector House one day a week. Ed trains and assesses newly appointed Clinical Assistants and as a Careerforce Assessor he guides and mentors staff through their qualification pathways. Ed serves on a range of committees and workgroups at St Andrew's Village contributing hugely to the organisation's goal to offer excellence in aged care and retirement living.
Ed is an accomplished artist and his works grace the corridors of the Care Centre. When considering immigration opportunities for him and his family he decided to train as a clinical assistant. "Caring for the elderly is deeply rooted in my culture's values system and so caregiving seemed like a natural choice for me," says Ed. "Artists paint canvases with their hands and caregivers paint lives with their hearts."
"I feel hugely blessed to have been sent to work at St Andrew's by a recruitment agent in my first month of landing in New Zealand. They have supported me to develop professionally and given me many opportunities to grow and contribute. The management also worked long and hard to help me (and many others) to get permanent residency for which I am eternally grateful."
Ed is also an important advocate for migrant workers, sharing the story of his own stressful immigration process with the media and in a policy paper to the government authored by St Andrew's HR Manager Lee Keegan and Salvation Army Social Policy and Parliamentary Unit's Alan Johnson.
"Being a part of St Andrew's management's fight to secure residency for migrants is one of the most significant and memorable achievements of my career. However what I love most about working at St Andrew's Village is the privilege, honour and joy of looking after our beloved residents."
Sam Mathew
Sam Mathew is a Diversional Therapist and Team Leader of Stirling Lodge Memory Care Unit.
Growing up in India with parents who both worked in hospitals influenced Sam's decision to study to become a Diversional Therapist in aged care. St Andrew's assisted with Sam's immigration and have encouraged and supported him to continue with his professional development.
"I feel really blessed to work at St Andrew's. It is a beautiful environment and everyone is valued for the contribution they make. My team and I feel privileged to be able to work to create a loving and safe home for women living with advanced dementia."

Rod Manguera
Rod Manguera is a Diversional Therapist and Physiotherapy Assistant working in the St Andrew's Care Centre. He works with the Diversional Therapy Team to design, plan, coordinate and implement a safe and varied recreational activities programme to support, challenge and enhance the psychological, spiritual, social, emotional and physical wellbeing of the residents.
"My role is to evaluate and assess our residents' interests, needs, strengths and weaknesses and their ability to carry out a range of tasks that encourage interaction with others."
As a Physiotherapist Assistant, Rod supervises patients involved in exercise and therapy programmes prescribed by the St Andrew's registered physiotherapist and runs daily exercise groups to rehabilitate and strengthen residents.
Rod has been serving the St Andrew's community for 5 years. He hails from the Philippines where he obtained a Bachelor of Science in Physical Therapy and worked in this profession for 6 years before coming to New Zealand. Rod holds a Level 3 New Zealand Certificate in Health, Disability and Aged Support and a Level 4 Certificate in Diversional Therapy. "I am hugely grateful to the management of St Andrew's Village who supported and encouraged me to achieve these extra qualifications" says Rod.
"I love to help residents improve their physical abilities while growing their emotional resilience. The best part of my day is to see residents smiling and appreciating my work."
Rod certainly brings smiles to many as he shares his compassion, kindness, a great sense of humour and his beautiful singing voice. He is the Village's unofficial "rock star"! His dulcet tones can often be heard coming from the physiotherapy rooms and he is a favourite Karaoke leader at our Friday afternoon "Happy Hour".
Bhaona Prasad
Bhaona Prasad loves her role as a Clinical Assistant in Hector House – a unit of the St Andrew's Care Centre. She chose her career path over 10 years ago because of her desire to contribute to society by looking after and caring for the elderly. Bhaona applied to work at St Andrew's Village on personal recommendations from friends who worked here. She has been serving the community of St Andrew's for 5 years and loves the working environment, the friendly management and staff and the feeling that she belongs to an extended family.
"We love our residents and we all work together to create a happy home for them. And when I need help my "SAV family" my co-workers and management are there for me too. There's also always a chance to learn more and our ideas our valued too."