Shop with St Andrew's Village
Our luxury gift selection is readily available on site at the Terraces, and we can deliver them to your loved ones door within the village on your desired date. Personalise your gift by completing the message box below and we will print it out on elegantly printed card.
Why not add a bottle of champagne from our restaurant wine list as an extra special touch?
Alternatively, if you wish to collect your purchases please indicate in the message box that you will collect from the concierge desk located in the Terraces building.
Note: All wines and champagnes to be consumed within St Andrews Village only

Shower Bombs
Create an aromatherapy spa experience in your own shower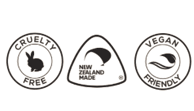 Give that special person a gift voucher
To brighten up their lives.
All wines and champagnes to be consumed within St Andrews Village only